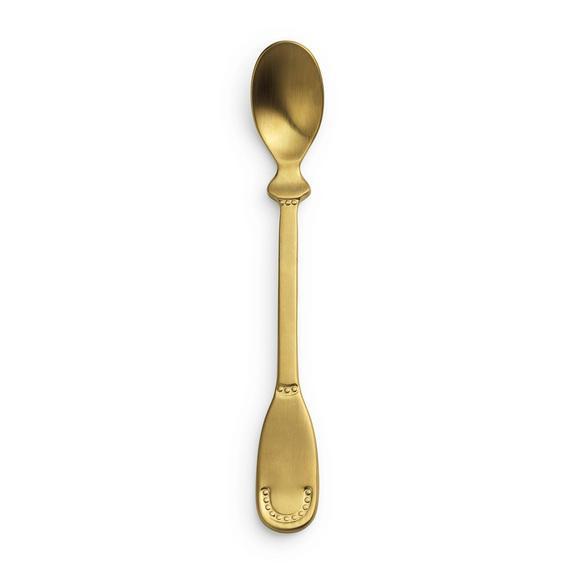 Stainless Steel Feeding Spoon - Gold
This hand polished gold stainless-steel spoon has a remarkable hammered design that will instantly uplift your table for special occasions as well as every day dining.
This baby spoon retains the beautiful grown-up aesthetic with a vintage feel but is specifically designed with a longer shaft and perfectly angled and anatomic shaped bucket to feed your toddler during mealtime.
The polished material has an ideal surface for engraving your toddler's name or birth date. Combine our feeding spoon with Elodie Details dining set for a complete dinner set. The polished metal cutleries are timeless classics that can be inherited and used for generations. 
Hand polished stainless steel

3 designs to choose from,


Perfect shape for little hands

Dishwasher safe