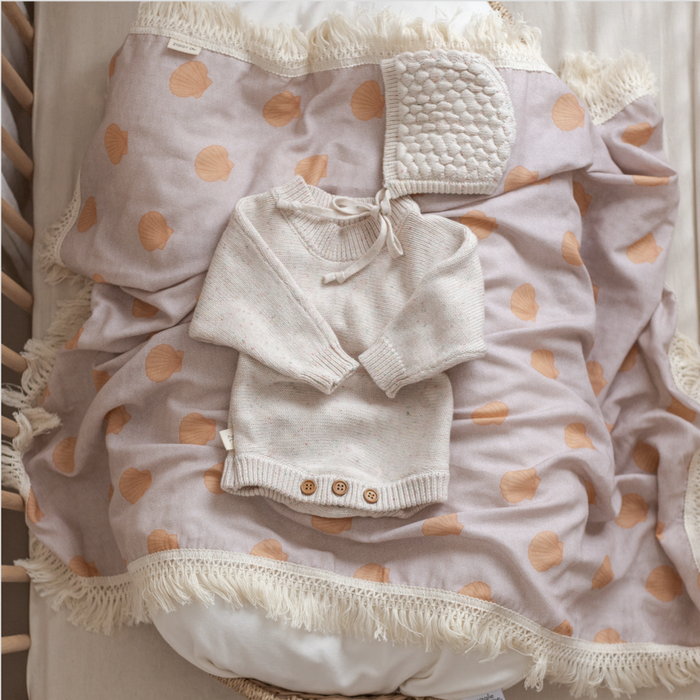 Fringe Swaddle - Bay - Lilac
Beautiful Bay swaddle in lilac, featuring lovely seashells print.
Ziggy Lou Bay fringe swaddle blankets are made from a lightweight double gauze material that makes them perfect for swaddling your little ones.
These swaddles are very versatile, they are perfect for swaddling, throwing over pram, as a light blanket or as a feeding cover.
Product Care: Due to the delicate nature of the tassel trim please hand wash only or spot clean. Lay flat to dry, DO NOT tumble dry as item will shrink. Please note: tassel trim will wrinkle after wash, iron trim on a light setting to straighten out if you do not like the crinkled look. 

Size: 120 x 120 cm
Composition: 100% cotton (no stretch)
Lightweight and breathable
Multi-use product
Designed in Australia