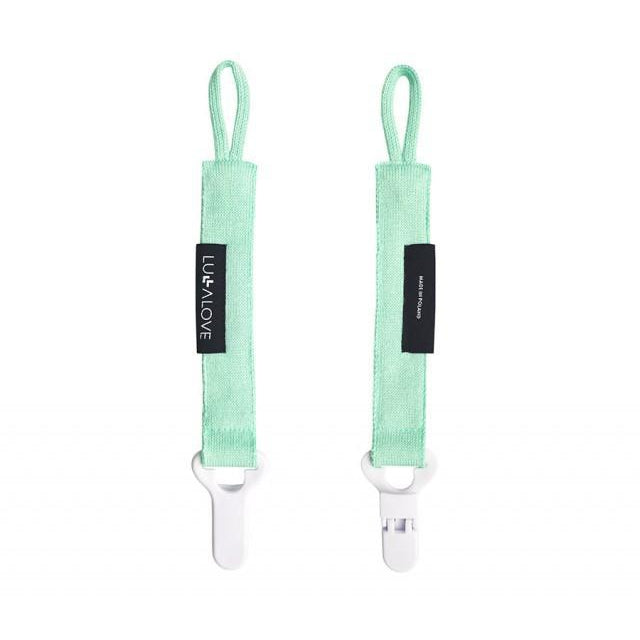 Cotton Pacifier Clip - Mint
Beautiful cotton pacifier clip mint green. 
Original design and a strong clip that is difficult to open by the little hands makes this pacifier clip an absolute must have for every parent. Pacifier holder is finished with a loop, which allows attaching any type of pacifier. It is a perfect match for our BIBS pacifiers.
Available in 4 colour options;
Complies with EU Standards for Pacifier holders;
Designed and made in Poland.