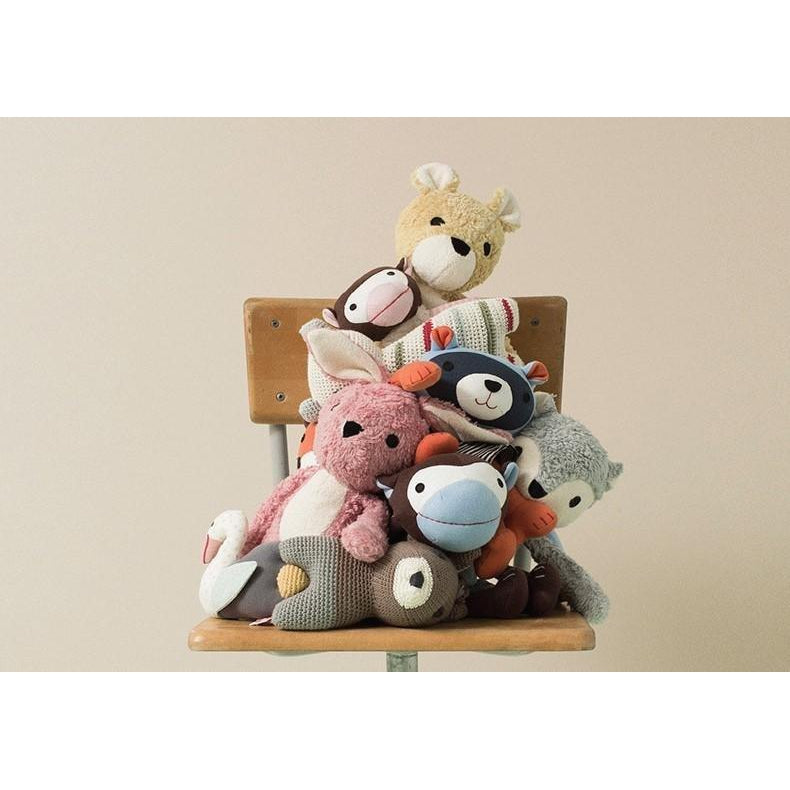 FRANCK AND FISCHER
FRANCK & FISCHER is based in Copenhagen, and during the years, more and more of the characteristic design products have left to entertain children 0-5 years all over the world.
The DNA of the design is a graphic interpretation of different animals in the world. The animals appear in the toys and interior products, and is a must for the design-conscious family. Each product has a clear Scandinavian look, and is manufactured with a high focus on every detail. This way functionality and play-value goes hand in hand with a modern design. The collection includes fabric toys, bags and interior products, and new models are continuously added.
FRANCK & FISCHER use certified organic cotton for all toys and interior products, and filling is corn fibre or recycled polyester. Organic cotton is produced without pesticides and insecticides. This benefit the soil, water reserves and the cotton farmers working with the crop, and give us a guarantee that the cotton for our children's products have not been in touch with harmful substances.